Commenting is deactivated.

Please post all new topics and queries to the
Discussion Forum
antique porcelin vase
by kimberly anderson
(magna utah usa)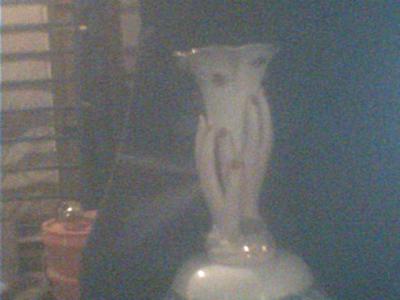 I have a 6 inch vase that is being held up by 2 ladies hands.
The vase is white with 7 little purple flowers on it.The hands are pink in color and the nail polish is Mauve in color. And at the bottom where the wrist are the are wraped with like a silk wrap with gold lines and with the same purple flowers but only 2 large ones.

On the bottom it has hand painted on L________ China with a crown and the numbers 230. And then theres is a circle with anothe circle inside if the other, only the one inside dont close the ends curl inwards.