Commenting is deactivated.

Please post all new topics and queries to the
Discussion Forum
Antique Chinese Vase
by DANIEL
(CORONA , CA , US . )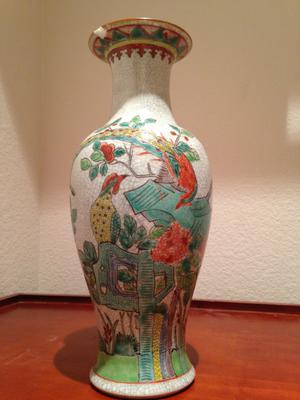 hi , to everybody !!!

i see that here in this forum people are very expert in this speciality , and i hope that i can find some help.
I buy this vase today , and i know nothing about . I will like to know more history , age , and if is possible some value .

Thanks, DANIEL.