Commenting is deactivated.

Please post all new topics and queries to the
Discussion Forum
Ancient vase?
by Moira
(New Zealand)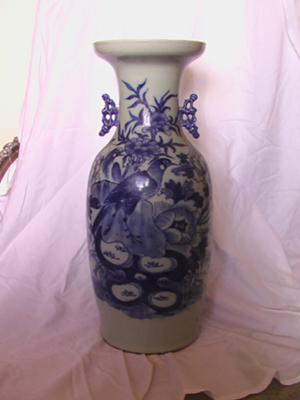 Vase
Hi Peter
A now deceased family member bought 2 vases (this is one of a pair) in the 1970's, via connections with a trusted jeweller and collector friend. They were sold to her as ancient vases but we have no documentation.
Background is not white, it is a very pale blue-grey. There is no glaze crackling.
Blue bird and flower design is on front. Nothing painted on the back.
Height: 57cm
I have more detailed close up photos if that helps.
Do you have an idea of the age or era of this vase?
Thank you.