Commenting is deactivated.

Please post all new topics and queries to the
Discussion Forum
Ancient Chinese Vase? Any help appreciated.
by Terry
(Macedon, New York)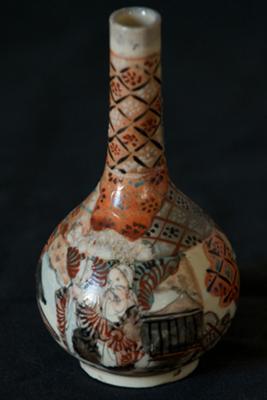 I'm not sure what I have here but I thought I would get an educated opinion before I shelled out money for a professional appraisal. Anyway, I found this vase for a few dollars at a local VoA. To me it looks very old but then again I know nothing of ancient pottery except what I've seen on Antiques Roadshow. It looks as though some of the darker glazing is faded as shown in the pictures below. Looks like there used to be a darker ring around the lip that's faded. There are no identifying marks on it anywhere. The vase is about 5 1/4 inches tall.