Commenting is deactivated.

Please post all new topics and queries to the
Discussion Forum
Age of this vase?
by Frank
(USA)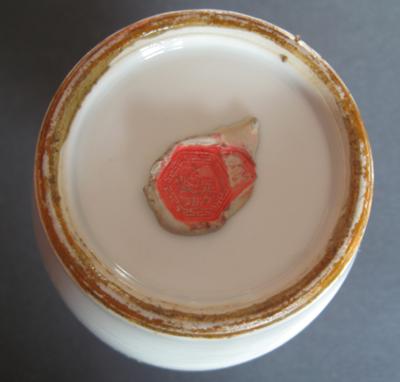 This vase is 24cm tall and 7cm across at the base. It bears a "Jian Ding" stamp at the bottom but with no other mark. I guess it may from Yongzheng period. But according to Gotheborg, 99% of the items bearing a "Jian Ding" stamp is no older than mid 19th Century. I made my guess based on the rose-like red color painted on the horse, as well as on the simplified painting style, and the elegant shape of the vase.
Any comments?
Thank you in advance.