Commenting is deactivated.

Please post all new topics and queries to the
Discussion Forum
Age of this pair of planter?
by Frank
(CA, USA)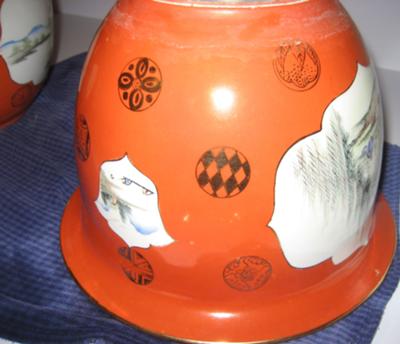 This pair of planter is about 16cm tall, 23cm across at the mouth and 11cm at the base. They feel a little bit light (not heavy) in hand. The red color is quite similar to the red color of the tall-foot cup on the top of this page. There are many golden circles with differnt curves around the planter.
Any thought about the age ?
Thank you in advance.