Commenting is deactivated.

Please post all new topics and queries to the
Discussion Forum
A Vase I cant find anything about
by George Qhegeous
(yorkshire)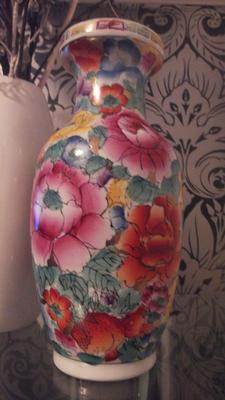 Chinese Vase
Hi there Peter,

George Qhegeous here again with maybe another grand find,if only.

I have this vase and searched the web for info but to no avail.

I found some of the six characters to the seal maybe made out a qing mark but I'm no expert and looking through chinese markings has me confused on many occasions and like you have said before the mark isn't all it is cracked up to be.

So any info on its origin, date, pattern and/or value would be highly appreciated.

Thanks in advance George.