Commenting is deactivated.

Please post all new topics and queries to the
Discussion Forum
A Chinese Bowl
by JL Siegel
(Sherman, CT, USA)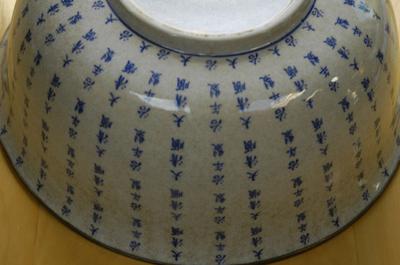 I purchased this a few years ago and am interested in a translation of the repeating text and any information about the bottom mark. The simple shape of the bowl attracted me and seeing it just makes me happy. Value of the piece is not so important. The outside of the top edge has been banded in a metal that I think to be bronze.
A Chinese Bowl repost
by JL Siegel
(Sherman, CT, USA)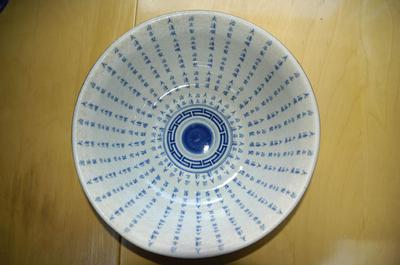 This is a re-post because the additional picture views did not upload.Sorry for the confusion.