Commenting is deactivated.

Please post all new topics and queries to the
Discussion Forum
19th century export ware?
by Yvian
(San Francisco, CA)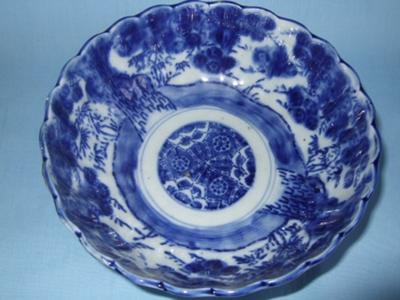 Hi, I found this Chinese bowl at a yard sale, which I believe to be antique. However, because there is no markings, I can't be sure. It does however resemble a 19th century export bowl for auction at goantiques: www.goantiques.com/scripts/images,id,1426751.html

can you help me? Might this be an antique--or is it a modern reproduction?